And that's a wrap!
Thanks to everyone who participated in our spring semester game jam this year. We hope everyone had fun and learned something new about game development. Seeing as this was our first time doing a fully online game jam, we understandably had some technical difficulties, but overall, it went pretty well!
Some quick stats! This was our biggest game jam so far, with 64 participants and 18 games submitted in total on itch.io. For the voting - we received 361 ratings for the games, with an average of 20.1 ratings per game, and a median of 21 ratings per game, so a pretty even distribution.
If you'd like to check out the games that were submitted and their ratings yourself, check out the itch.io page for the game here:
https://itch.io/jam/ua-game-dev-spring-2020-game-jam/entries
The theme for the game jam was "You Are the Bad Guy", and we had some pretty great submissions based around that theme. Check 'em out! We've provided a summary of all the submissions below.
Rats and Goats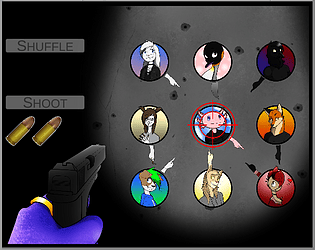 A tricky puzzle game where you have to use logic to deduce which characters to eliminate. Like many game jam games, this one is short but sweet, though it's a very finely crafted and tight puzzle game at that.
DungeonQuest
Text-based adventure inspired by the classic dungeon crawler and RPG games of old. This game was written in Python, so it requires the user has that installed. The writing on this game is a very high point - it won 2nd place overall in the Best Writing category!
Worst Space Guy
A shoot-em-up/bullet hell game in which you must destroy planets while dodging bullets in your space ship. This is a pretty fully-featured game for a game jam, with 2 different modes for gameplay and multiple levels to play through.
Germ Adventure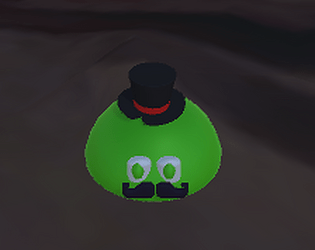 A simple 3D adventure. You play as a germ which must avoid the lysol sprays and collect fruit around the level to spread the germ. A very fitting theme for the game given the current state of the world!
The Mighty Tree Bear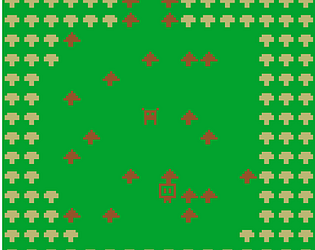 Top-down adventure game with great writing and a charming yet lo-fi visual style. This game was made with the beginner-friendly Bitsy engine, which just goes to show how easy it is to make an interesting game even with minimal programming experience! It also won 4th place for Best Writing.
Creatures of the Night: The Game
A visual novel in which you play as a vampire who hunts other creatures. The game features two contracts in which you can fight the targets alone or with your chupacabra and jiangshi teammates. The game's visuals are incomplete, but it does showcase some of the cool things that are possible within the Ren'Py engine.
DogWalker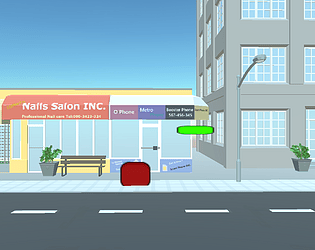 A prototype for what is likely to be a 2.5D puzzle platformer. This game is currently incomplete, but features some great 3D background visuals and an interesting control scheme that puts you in control of two characters with two different ways of moving. A very ambitious project in my opinion!
Bunny Stealer Pro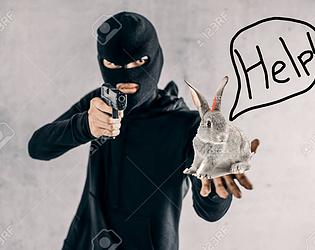 This game was a crowd favorite. In it, your sole purpose is to steal bunnies from around the map and sell them for upgrades. You can purchase upgrades to more effectively sneak around and neutralize the guard dogs. I thought that this game was hilarious in its premise despite not really having any writing. This game won 2nd place in the Overall vote, 5th place for Best Audio, and 5th place for Most Ambitious.
The Master of Puzzles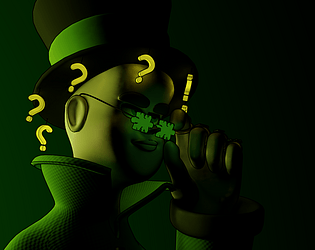 Masters of game dev Joseph and Chris return yet again to create a thoughtful and visually impressive puzzle game experience! This is a classic escape room style game where you have to search every corner of the rooms and solve tricky puzzles in order to escape. This game won 1st place in the Overall vote, as well as 2nd place for Best Visuals, 3rd place for Best Writing, and 4th place for Most Ambitious. Well done!
Player Too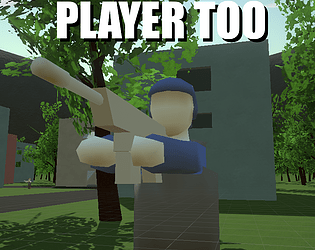 A first-person shooter with full AI for your allies and enemies, and the ability to swap between your allies. The game features multiple different weapons, a number of buildings to climb up, and the challenging goal to defeat all of the enemies in the level. I though that this game was rather ambitious as well!
Murder Little People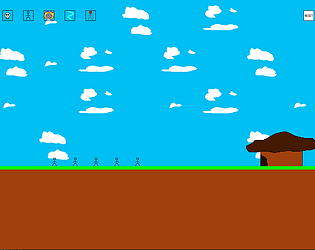 A simplified god game with a playground of tools and stick figure people to mess around with. Made by a complete newcomer to game development, this game was a pleasant (and perhaps horrifying) surprise! The audience was impressed with the hilarious audio of this game, and voted it to 1st place in Best Audio.
Scaling Out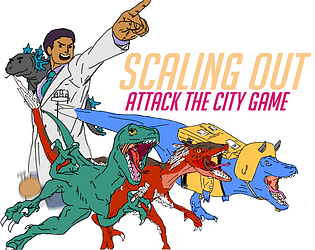 Part top-down stealth game, part anti tower defense game, this game was quite ambitious in its two diverse modes of gameplay. In fact, this game won 1st place in the Most Ambitious category! It also took 2nd place for Best Audio, and 4th place in the Overall voting category and the vote for Best Visuals.
Brevery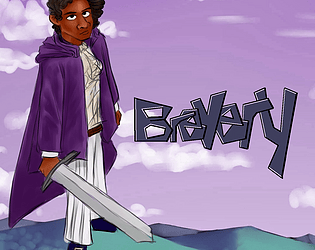 A sidescrolling 2D adventure platforming game! Though these games are common to see in game jams, I was impressed by the spritework and background art, and the simple but effective checkpoint system. This game won 3rd place for Best Audio, and 5th place for Best Visuals. Great job!
Prisoner #3774
This game was my personal favorite. Featuring a distinctive PS1-era art style, a vast level in size, and fun stealth gameplay, this game was a highlight for our spring game jam. Prisoner #3774 won 3rd place in 3 categories: Overall vote, Best Visuals, and Most Ambitious.
Doctor Faye Tality's Wonderhouse of Great Traps and Also Murder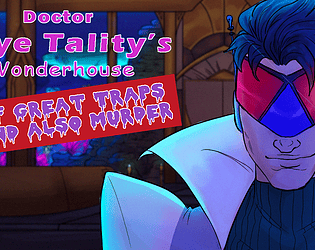 A mouthful of a title, an eyeful of gorgeous character art, and an earful of hilarious writing! This short visual novel features a number of unique endings and was another one of my favorite games at this jam. Doctor Faye Tality's Wonderhouse of Great Traps and Also Murder won 1st place for Best Writing, and also 1st place for Best Visuals.
The Lonely Iceburg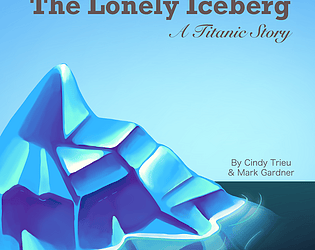 Don't let the desolate title screen and serene piano music fool you. Made by former club members, this game was an unexpected and funny subversion of our expectations. Also won 4th place for Best Audio!
Jerk Trial
Another game by a former club member, this online multiplayer game puts its player in charge of defending and prosecuting a player who has been accused of something horrible. Similar to deduction games like mafia or Town of Salem, this game was another pleasant surprise, and won 2nd place for Most Ambitious.
Kunst Und Liebe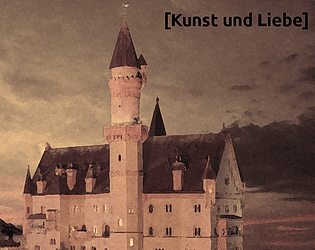 A cute dating sim that puts you in the shoes of a brand new art student in Germany, 1907. You might see where this is going. Though it lacks character art and most of the story paths are incomplete, the writing of this game was a definite highlight - it won 5th place for Best Writing.
And that's all the games! Thanks to everyone who participated in the game jam and voted on the games. I had a great time hosting it, and I hope everyone had fun making and playing games. Have a great rest of your semester!